Impressum
Dienstanbieterin/Service Provider:
Tebex Limited
Levy Cohen & Co, 37 Broadhurst Gardens, London, United Kingdom, NW6 3QT.
E-Mail: checkout-support@tebex.io
Link zur elektronischen Kontaktaufnahme
Geschäftsführung: Lee McNeil, Liam Wiltshire
Tebex Limited ist eine nach Englisch und Walisisch Recht gegründete und registrierte Gesellschaft. Registernummer: 08129184.
VAT nummer: GB167189962 & EU372035465
Top Customer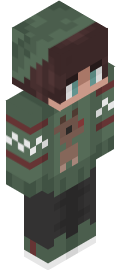 WaterSheep20337
Donated the most this month.
Recent Payments
Gamerproooen - Lucky Dip Key

| Sat 19:03

WaterSheep20337 - Devoted +

| Sat 05:01

togglejam - Lucky Dip Key

| 14th Jan 23

mmya - 3x Hades Key

| 10th Jan 23

WaterSheep20337 - Devoted +

| 3rd Jan 23
Server Status
Online
Play.AstroComet.Net
0 / 350 players online
Community Goal
This is a monthly target we are aiming for every month in order to keep our server running. We are always so grateful for the community and the support given, without this money we cannot stay open. To thank everyone who supports us when this goal is achieved there will be a store wide 20% discount!
---
Times Achieved: 0
165 / 200 GBP (82%)